Roofing Contractor Oakton Va
Best roof repair and replacement company in Oakton Virginia, a call away to book your free consultation.
Trusted Roofing Professionals
Reston Roofing is a roof repair, and roofing contractor in Oakton, VA, providing a detailed analysis and a quality roof design. We offer cost effective solutions to all your roofing problems guaranteed you are only working with highly experienced, skilled, and trained roofing crew.
Don't hesitate to call us to get a FREE comprehensive roof repair or replacement evaluation and estimate today. Reston Roofing Contractor are fully licensed, bonded, insured and are highly experienced to work on every roofing project that you have in the state of Virginia and DC.
With over 16 of experience and expertise, we can install and repair any roofing services you need whether it's a new construction or existing roof that you currently have. We offer an excellent, quality service, and 24/7 customer support at cost effective rate.
The Most Dependable Roofing Company
Whether your roofing problem in your home is from over aging or damage, roof services should be your top priority regardless of how big or small your roofing problem is. Delaying roof repair Oakton Va could lead to unnecessary expenses that cost you thousands of dollars to fix and cause more devastating consequences. Don't let your situation get any worse Reston Roof company can help you.
Most homeowners overlook roof care until major issues arise. Your roof is one of the most important elements of a home. A durable roof protects you and your family from all elements, keeping them safe and healthy. In order to have a roof you can truly depend on, it's crucial that you hire a professional roofing contractor to service your roof. When you call Reston Roofing, you are guaranteed that your home is taken care of with the utmost service workmanship.
Roof Replacement Oakton va
Our highly experienced roofing contractors only use professional-grade materials. We provide you with FREE comprehensive inspection to ensure your roof remains in peak condition throughout the year.
Our residential and commercial roofing contractors can do it all. Whether it's fixing structural damages, choosing what materials to use, replacing shingles, gutters or the entire roof, we are the best roofing company to call for all roofing services in Oakton, Va and Bethesda md
Reston Roofing are known for going to great lengths to protect your property, HVAC systems and other exterior items from unexpected damage, we provide a thorough clean up job every after work done.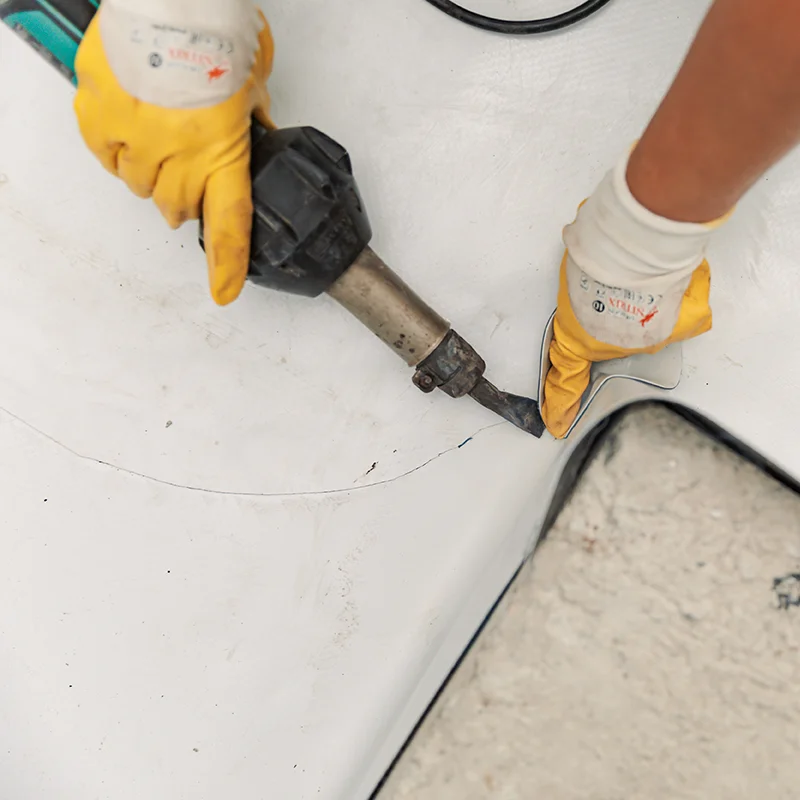 Consult with A Roofing Today
At Reston Roofing, we understand that a damaged or aging roof can cause stress and uncertainty for Oakton residents and business owners. That's why we're committed to providing exceptional roofing services to give you the protection and peace of mind you deserve. Whether you have questions about roof repair or replacement cost, or you need a comprehensive inspection of your roof, our team of seasoned roofing specialists is here to help.
We've been bringing excellent roofing services to Oakton VA since 2006, and we take pride in our commitment to quality workmanship and outstanding customer service. When you work with us, you can trust that we'll conduct a thorough inspection of your roof to determine the best solution for your needs. We use only the highest quality materials and the latest techniques to ensure your new roof is durable and long-lasting. Plus, we offer a comprehensive and thorough job of inspecting and servicing both residential and commercial buildings to guarantee the best possible results.
Best roofing company in town! We used them to replace our old wood shingle with new asphalt. Prompt service, we schedule site visit in the morning and the crew came in for inspection the same day. Chris, the project manager and his team were always on time, completed the project earlier than the projected date. Accommodated all our questions and keep us up to date. We are very happy with our new roof! Quality service but affordable price! We did not spend beyond our budget and the team assisted us in insurance claim. We are so pleased with the company's excellent service and transparency. We highly recommend Reston Roofing.
Charles C
Service Areas
Our goal is to build a relationship by striving for complete satisfaction on every project we take. Our Mission is to be an expert roofing resource for our community with workmanship quality and materials.
Our team can assist commercial, industrial and residential clients throughout Washington DC.
See Full List