Roofing Contractor Arlington Virginia - Free Estimates
A licensed and experienced roofing contractor in Arlington, VA, who can guarantee you the best quality roofing service of roof repair and roof replacement.
Enhancing Your Home's Structure
Your roof covers what matters most, your family needs the protection, security and comfort they deserve. With that, you need to get a licensed and highly experienced roofing repair and roof replacement contractor in Arlington, VA that can guarantee you the highest quality roofing service.
Count on Reston Roofing Arlington Va company's 16 years of expertise and experience to ensure that your Arlington, Virginia home stays comfortable, warm, and dry, make your home more efficient and save you big money.
We specialize in shingle roofs, but we also offer metal roofing, tile roofing, and flat roofing services. We are dedicated to providing our customers with the highest quality materials and workmanship possible.
We also offer a wide range of financing options, so you can get the roof you need without breaking the bank. Contact Reston Roof today to schedule a free consultation.
Roof Repair Arlington Va
As any Arlington VA homeowner knows, the roof is one of the most important parts of the house. It protects you from the elements and keeps your family warm and dry. But a roof is also one of the most expensive parts of the house to maintain. That's why it's important to keep up with regular roof repairs. Reston Roof can help you do just that in multiple location including Reston Va and Sterling Va.
We specialize in roof repair in Arlington Va, and we can help you extend the life of your roof with our high-quality materials and expert craftsmanship. We also offer a variety of financing options to make roof repairs more affordable. So don't wait, call Reston Roof today for all your roof repair needs!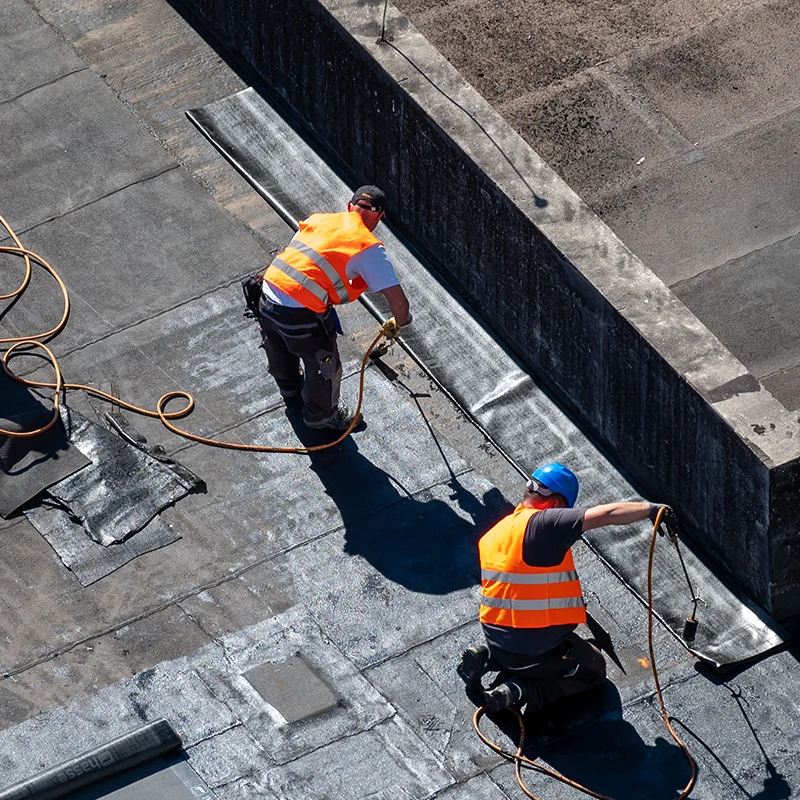 Roof Replacement Arlington Va
The homeowners need to be aware of the importance of roof replacement in Arlington Va. Reston Roof has been providing top quality roofing services to the area for many years. We are a family owned and operated business, and we take pride in our workmanship. Our arlington roof replacement staff is highly skilled and experienced, and they use only the best materials available.
We offer a variety of roofing options to choose from, and we will work with you to find the best solution for your home. We also offer a five-year warranty on all of our work, so you can be confident that your new roof will last for years to come. Contact Reston Roof today to schedule a free consultation. We look forward to serving you.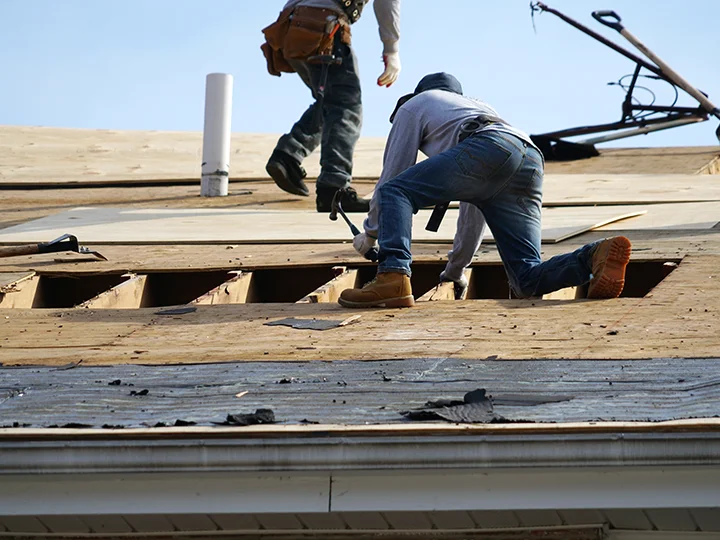 Talk to a Roof Contractor in Arlington, VA Today
Reston Roof is the premier roofing company in Arlington, Virginia. We have been providing quality roofing services to homeowners and businesses in Northern Virginia and Washington Dc. We are a family-owned and operated business, and we take pride in our workmanship and customer service. Reston Roof is certified by the National Roofing Contractors Association and the Better Business Bureau.
We are also fully insured and licensed by the state of Virginia. Reston Roof offers a variety of roofing services, including roof replacement, roof repair, and new construction roof installation. We use only the highest quality materials, and our experienced technicians will work diligently to ensure that your new roof is installed correctly and will provide years of trouble-free service. Contact Reston Roof today for a free consultation and estimate on your next roofing project!
Love our new roof! Definitely quality service! Reston Roof did a terrific job! They gave us exactly what my wife and I wanted. Fred took all the back end work! very professional! he was always responsive, always there to review the plan and their teams work every single day! They provided us a transparent estimate and discussed the entire plan with us prior to commencing. The team were very respectful with the whole covid 19 situation. Never saw them remove their mask, they always follow the protocol. I definitely recommend Reston Roof for every home roofing services you need.
Rogers
Service Areas
Our goal is to build a relationship by striving for complete satisfaction on every project we take. Our Mission is to be an expert roofing resource for our community with workmanship quality and materials.
Our team can assist commercial, industrial and residential clients throughout Washington DC.
See Full List