Roofing Contractor Alexandria Va
If you need the best roofing repair and replacement company in Alexandria, Virginia, then Reston Roofing Contractor is the one you want to hire.
Elevate Your Home's Protection with Right Solution
Reston Roofing are acclaimed for providing the highest quality roofing materials and top-notch customer services. Built on integrity and innovation, we guarantee excellent workmanship and quality service to both homeowners and commercial properties.
Reston Roof is the best roofing contractor in Alexandria, VA. They have been in business for over 16 years and have a reputation for quality workmanship and customer service. They offer a wide range of roofing services, including repairs, replacements, and installations.
They also offer a variety of financing options, so you can get the roofing work you need without breaking the bank. Reston Roof is licensed and insured, so you can be confident that they will stand behind their work. Contact Reston Roof today to schedule a free consultation. You won't be disappointed!
Alexandria Roof Repair Service
Whatever roof repair and replacement questions you may have, we have seasoned roofing specialists more than happy to answer them for you. No one should have to suffer through the troubles brought by a faulty or damaged roof. Book a call with Reston Roofing Company today!
Reston Roof is your premier choice for Alexandria roof repair. We have been serving the Reston area for over 16 years, and our roofing experts have the experience and knowledge to get the job done right the first time. We understand the importance of a strong and secure roof, and we will work diligently to repair any damage to your roof.
We also offer a wide range of roofing services, including shingle replacement, gutter cleaning, and foam installation. Whether you need a minor repair or a complete roof replacement, Reston Roof is here to help. Contact us today to schedule a free consultation.
Roof Replacement Alexandria Va
As anyone who has ever had to deal with a leaking roof knows, they can be a real pain. Not only are they unsightly, but they can also cause serious damage to your home if left unrepaired. Thankfully, roof replacement is a relatively straightforward process that can help to address these problems.
By replacing your old, damaged roof with a new one, you can help to improve the appearance of your home and protect it from further damage. In addition, a new roof will also be better equipped to handle the rigors of the elements, helping to keep your home safe and dry for years to come. If you're in need of roof replacement in Alexandria VA, Reston Roof should be your first call.
We're a locally owned and operated roofing company and we cover different areas including Fairfax Va, and Herndon Va. We're ready to help you get your home back in tip-top shape. Give us a call today to schedule a free consultation.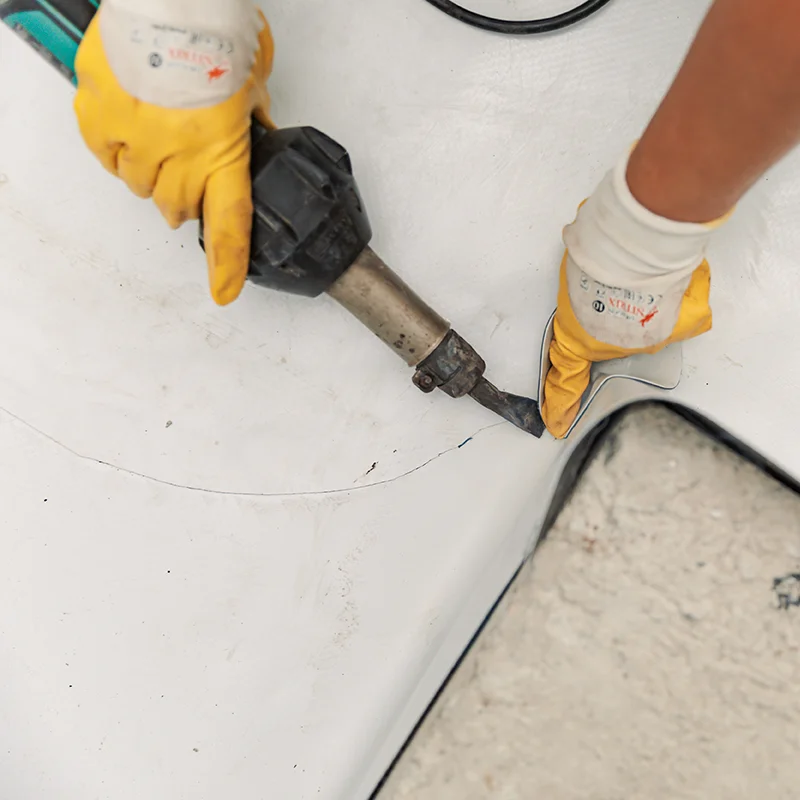 What we offer:
Top-quality materials only
Warranty-covered workmanship
Guaranteed lasting end-product
Dependable, continued after-sales service
On-point repairs and replacements
Assistance with any existing warranty claims
Why Wait? Consult for Free Today!
Everything starts with the no-commitment complementary consultation. Our certified and experienced roofing contractor can determine what exactly your roof needs, choosing quality and only the right materials, and give you a detailed cost estimate, setting proper expectations ensuring you know what you are in for. Beyond the call, we make sure that you are updated every step of the way.
Speak to us today call 571 453 6515
Best roofing company in town! We used them to replace our old wood shingle with new asphalt. Prompt service, we schedule site visit in the morning and the crew came in for inspection the same day. Chris, the project manager and his team were always on time, completed the project earlier than the projected date. Accommodated all our questions and keep us up to date. We are very happy with our new roof! Quality service but affordable price! We did not spend beyond our budget and the team assisted us in insurance claim. We are so pleased with the company's excellent service and transparency. We highly recommend Reston Roofing.
Charles C
Service Areas
Our goal is to build a relationship by striving for complete satisfaction on every project we take. Our Mission is to be an expert roofing resource for our community with workmanship quality and materials.
Our team can assist commercial, industrial and residential clients throughout Washington DC.
See Full List